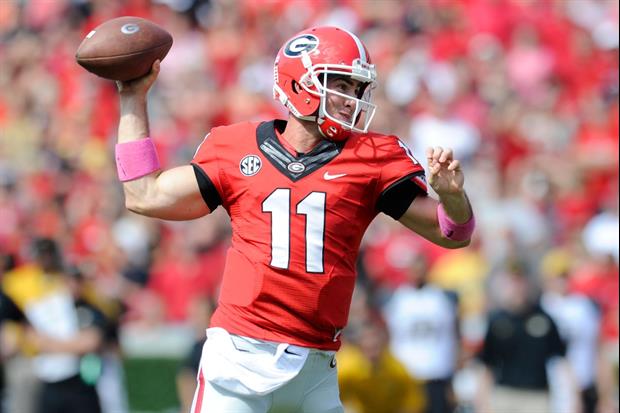 Dale Zanine-USA TODAY Sports
While on the
3 Man Front
show on WJOX, former Georgia QB Aaron Murray talked about the Bulldogs 2010 game against Auburn where he suffered a fractured sternum and serious whiplash. He said because of the dirty hits from Auburn's Nick Fairley, he almost quit football entirely...
quote:




---

"If he did that outside the football field, he'd have been in jail for three years. … That was actually the first time in my life I was like 'I don't know if I want to play football anymore.' I'm not kidding either," Murray recalled. "I was on the sideline, and I had six stitches; my jersey's covered in blood; I had a fractured sternum and can't feel the left side of my body. I got whiplash in my neck, and I can't really move my neck. I was like 'Is this really worth it? It's my freshman year, I can quit now and save myself a lot of punishment.'

"I had to sit up sleeping the next two weeks. I couldn't even lay down. It was tough."

---
Whole interview is here...
(The Spun)
Related:
Popular Stories