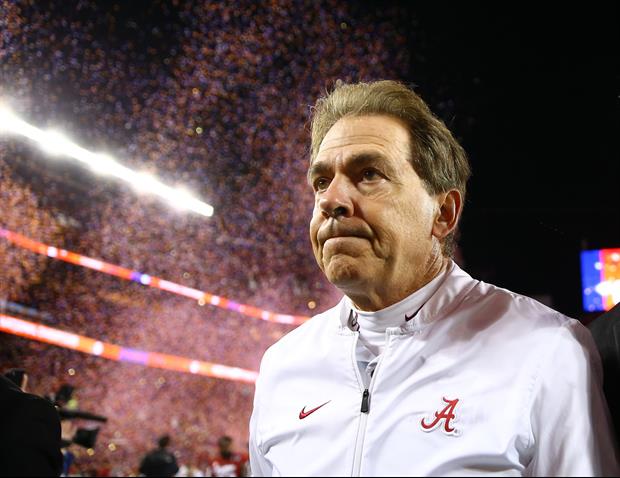 © Mark Rebilas-USA TODAY Sports
Apparently, when Alabama offensive assistant coach Josh Gattis told head coach Nick Saban that he was leaving to take a job at Maryland, Saban went off. Per 247Sports...
quote:




---

For Gattis, his path to Ann Arbor was a bit of an emotional one. After suffering a blowout loss to Clemson in last week's National Championship game, Gattis' phone started to ring from program's that were interested in prying him away from Alabama. Once he decided that he was going to follow Locksley to Maryland, he had to go break the news to his boss, Crimson Tide head coach Nick Saban.

It's safe to say that Saban didn't take the news well.

Gattis wasn't the first coach to depart Tuscaloosa for greener pastures after the National Championship game wrapped up. Perhaps Gattis caught Saban on a bad day, because he drew the ire of the future Hall of Fame coach by giving Gattis a 20-minute verbal lashing while trying to convince the 34-year-old to stay on board. With that being said, Gattis had his mind made up. He was headed to Maryland.

---
Gattis actually was leaving for the Maryland job when Michigan came calling and now he's the Wolverines new offensive coordinator.
(TheSpun)
Related:
Popular Stories