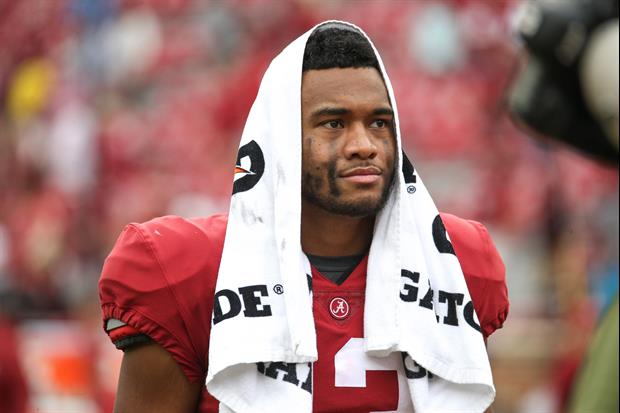 Marvin Gentry-USA TODAY Sports
ESPN ran a piece on Alabama QB Tua Tagovailoa and his father on Saturday prior to the SEC Championship game. In that video Tua shared how his dad disciplined him after his bad games...
quote:




---

Tua: If I don't perform well, perform the way I'm supposed to, I'm going to get it after.

Rinaldi: When you say "I'm going to get it", just be clear what you mean there, Tua.

Tua: Well, just know the belt was involved, and other things were involved as well. It's almost the same with school. If I don't get this grade, I'm going to have to suffer the consequences.

---
Yikes.
Related:
Popular Stories