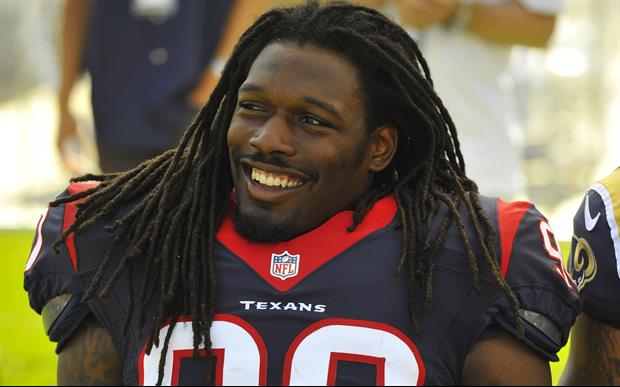 Troy Taormina-USA TODAY Sports
Texans DE Jadeveon Clowney was recently interviewed for Nick Saban's new book "Saban: The Making of a Coach", where he described what it was like to get recruited by the Alabama coach back in December, 2010...
quote:




---

"I don't see no big deal like everybody else. They'd say, 'He's the king of all of football.' The guy ain't nothing but 5-5. He's a short guy. Everybody's going crazy on Nick Saban.

"He talked the whole time he was there. I was dozing off. He can talk. A lot. He talked for a whole straight hour."

---
Clowney had 7 tackles in 4 games this last season after an injury ended his year.
(Per CollegeSpun)
Related:
Popular Stories