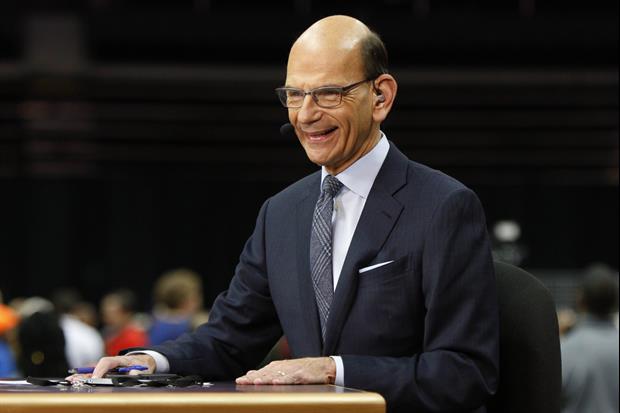 Brett Davis-USA TODAY Sports
On Monday morning, ESPN college football analyst Paul Finebaum told Auburn head coach Gus Malzahn it's time to leave this offseason. This comes after a weekend of Auburn losing to Georgia 21-14 to fall to 7-3...
quote:




---

"I don't know why anyone thought Auburn was going to win the game because these are the way these games end up," Finebaum said WJOX-FM. "It's so predictable, and it's really so sad. This is an Auburn team that isn't far from being undefeated. I'm not going to go that far, but they could be pretty close. They could certainly be in the mix and they're not now. This Iron Bowl now sets up in a strange way. Instead of Auburn hosting the No. 1, 2 or 3 team in the country with the best quarterback, they host a team that is really sideways without its star quarterback and the perception now is if Gus Malzahn can't beat this Alabama team at home, what Alabama team is he going to beat."

"I don't know the machinations or what's going on behind the scenes. Listen, we can whisper this, or we can scream it at the top of our lungs, if Gus Malzahn finishes the season 8-4, the appetite for him to return is going to be fairly muted at Auburn," Finebaum said. "It will be below 50 percent. Gus Malzahn needs to leave. He needs to find somewhere else to go because he can continue, it's like if you keep banging your head against the wall, you're still going to get the same result. You're going to have a headache and you're going to feel terrible. You can quote Einstein or you can quote me, and I don't see much of a path forward for him."

---
Should he leave?
(The Spun)
Related:
Popular Stories