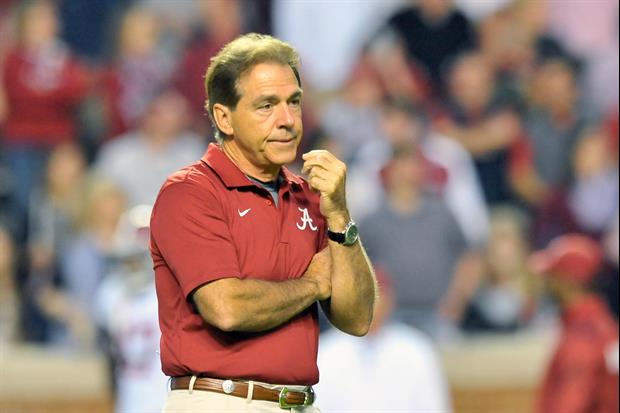 Jim Brown-USA TODAY Sports
Casey Marriott is a 2011 University of Alabama graduate and was only kind of kidding when she invited Crimson Tide head coach Nick Saban and his wife Terry to her wedding. Per
Yellow Hammer News
...
quote:




---

"When going over my list for the wedding, I daydreamed and got off topic by thinking about who I could invite that could be a part of my 'A-list,'" she told Yellowhammer. "I mean, who wouldn't want Nick Saban at their wedding"

"I ended up sending the invitation to the Athletic Department in Tuscaloosa. I am sure I could have found his address, but I thought that might be a little creepy. I got his RSVP last week, and then I got an envelope in the mail from the Alabama Football Department. Freaking out, I opened it and was shocked!"


---
In the envelope was a signed photo of Nick and Terry, along with a nice note...
However, her fiancé Brandon Jones is a Vols fan....
quote:




---

"Unfortunately he's the biggest Tennessee fan ever!" Casey joked about Brandon. "He told me to invite Butch Jones, but I just couldn't do it!"

---
Related:
Popular Stories