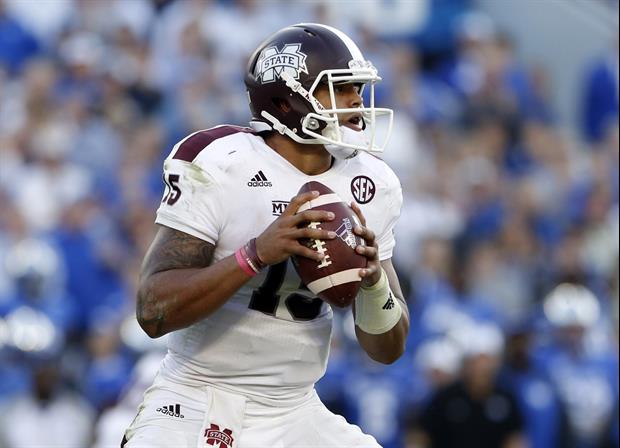 Mark Zerof-USA TODAY Sports
Mississippi State star QB Dak Prescott and some teammates are down in Panama City, Fla enjoying their spring break. It's being reported that Prescott and a teammate were attacked while attending a concert by rapper Waka Flocka Flame down there. Per Mississippi State beat reporter Michael Bonner...
Per to MaroonandWhiteNation...
quote:




---

Dakota Prescott . . and another player got jumped in Panama City at a concert. Dakota got hit with a bottle in the head…other player hasn't been named yet. They were at a Waka Flocka concert…no idea extent on injury at this point. Rumored, I repeat rumored to be Tenn fans that jumped them- but no idea at this point.

---
Probably have more to report and a school statement on Tuesday.
Related:
Popular Stories