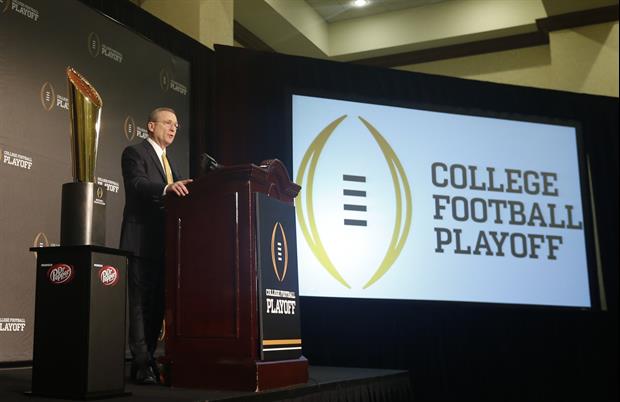 Kevin Jairaj-USA TODAY Sports
The initial College Football Playoff rankings came out Wednesday night with Ohio State, Georgia, Michigan, and Florida State as the Top-4 teams.
This season will be the final year of a four-team playoff before we switch to a 12-team bracket next season.
In a 12-team playoff, here's what the bracket would look like:
With Ohio State as the top seed and the hypothetical Big Ten Champion, Michigan would drop to the No. 5 seed as an at-large bid. Washington would get the No. 4 seed as the hypothetical Pac-12 Champ.
The first round would look like:
No. 12 Tulane at No. 5 Michigan
No. 9 Oklahoma at No. 8 Alabama
No. 11 Penn State at No. 6 Oregon
No. 10 Ole Miss at No. 7 Texas
Ohio State, Georgia, Florida State, and Washington would get first-round byes.
Missouri and Louisville would be the first-two teams left out of the 12-team bracket.
Thoughts?
Related:
Popular Stories