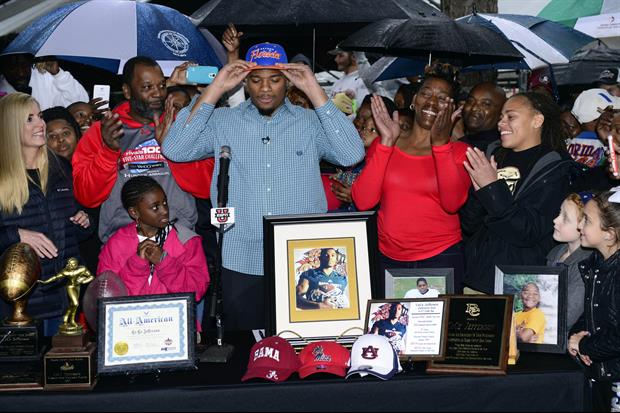 Richard Dole-USA TODAY Sports
Update:
Cece Jefferson has finally sent in his letter of intent to Florida.
Friday Update:
Update:
CeCe Jefferson sent out the following Tweets Thursday night:
Original:
Five-star defensive end CeCe Jefferson who announced yesterday that
he will sign with Florida
, and still not sent his national letter on intent to the Gators.
Some believe that it could have something to do with Florida defensive line coach Terrell Williams leaving to take a job with the Miami Dolphins.
Jefferson tweeted about Williams' departure on Thursday morning:
ESPN recruiting analyst Derek Tyson said Thursday that Jefferson knew already that there was a possibility that coach Williams would be leaving Florida.
Cece's father, Leo Lewis sent out this tweet Thursday afternoon:
We will all have to wait and see how this plays out...
Related:
Popular Stories