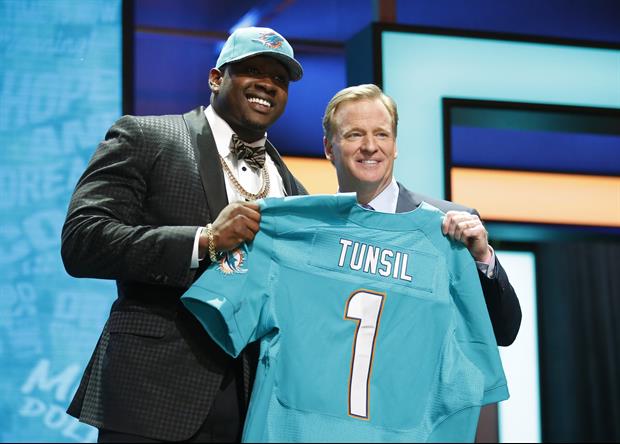 Kamil Krzaczynski-USA TODAY Sports
It was strange night for the Ole Miss football program and former offensive tackle Laremy Tunsil.
Tunsil, who was projected at one point to be the No. 1 pick in the NFL Draft, fell to No. 13 overall after
a video of him smoking a "gas mask bong" was posted on his official twitter account
minutes before the first pick was called in.
Tunsil quickly deleted the video, and shut down his Twitter account but the damage was already done. And it didn't end there...
After he was drafted by the Miami Dolphins, screen-shots of Tunsil communicating with Ole Miss assistant AD John Miller asking for money surfaced on his Instagram account
Image Link
Image Link
Tunsil met with the media after he was drafted and admitted to taking money while at Ole Miss.
Don't expect this story to go away anytime soon...
Popular Stories