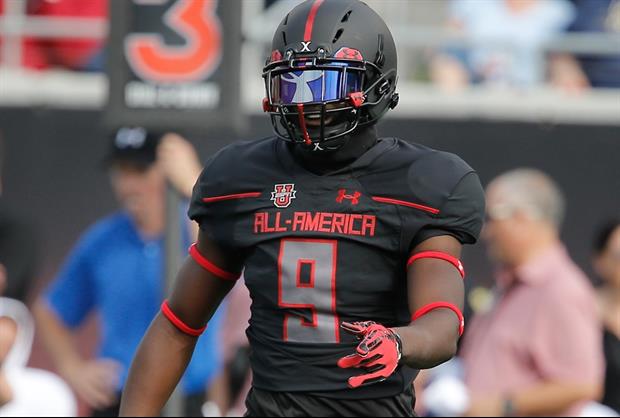 Reinhold Matay-USA TODAY Sports
Four-star wide receiver Nate Craig-Myers from Tampa, FL released his final two schools on Wednesday and unveiled his announcement plans.
The 6-2, 205 prospect from Tampa Catholic High School will BE picking either Auburn or North Carolina on National Signing Day, Wednesday, February 4th at 11am on ESPN.
Craig-Myers was originally committed to Auburn but re-opened his recruitment back in May.
Popular Stories