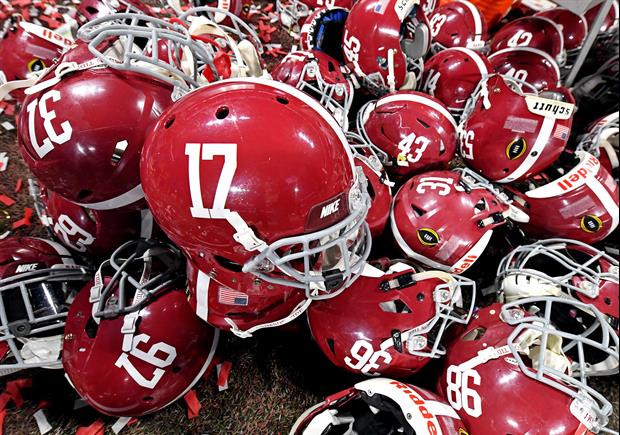 © John David Mercer-USA TODAY Sports
Kadarius Calloway, a recent 2021 signee for Alabama, is leaving. The four-star defensive back from Mississippi will reportedly head to East Mississippi Community College. Per The Spun...
quote:




---

Calloway was a late addition to Alabama's 2021 class. He originally committed to in-state program Mississippi State, before flipping to the Crimson Tide last July, signing with the team in December. Evidently he's second-guessing that decision.

247Sports ranked Calloway No. 135 overall in the 2021 class, and No. 2 from the state of Mississippi for the 2021 cycle.

---
Calloway was a two-way star in high school, with over 1,500 total yards of offense, and 67 tackles, 11 interceptions, and two fumble recoveries during his final two high school seasons.
(The Spun)
Related:
Popular Stories