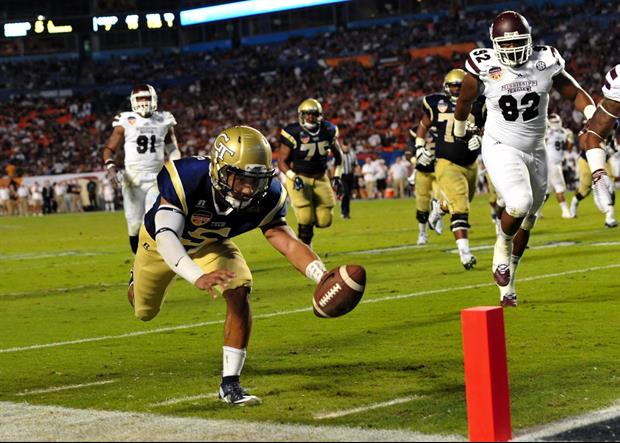 Steve Mitchell-USA TODAY Sports
Per ESPN: Georgia Tech players hopped happily, hugged each other and danced in place. The clock had just struck midnight on New Year's Eve, so they had two things to celebrate.
Minutes earlier, the Yellow Jackets had completed a 49-34 victory over Mississippi State in the Capital One Orange Bowl.
Quarterback Justin Thomas was chosen the game's outstanding player Wednesday night after he directed an offense that totaled a Capital One Orange Bowl-record 452 yards rushing. He ran for 121 yards and three touchdowns, and threw for 125 yards and a score.
Complete Recap
Box Score
Top Performers:
Passing: D. Prescott (MSST) - 453 YDS, 3 TD, 1 INT
Rushing: S. Days (GT) - 21 CAR, 171 YDS, 3 TD
Receiving: D. Wilson (MSST) - 9 REC, 105 YDS, 2 TD
Related:
Popular Stories