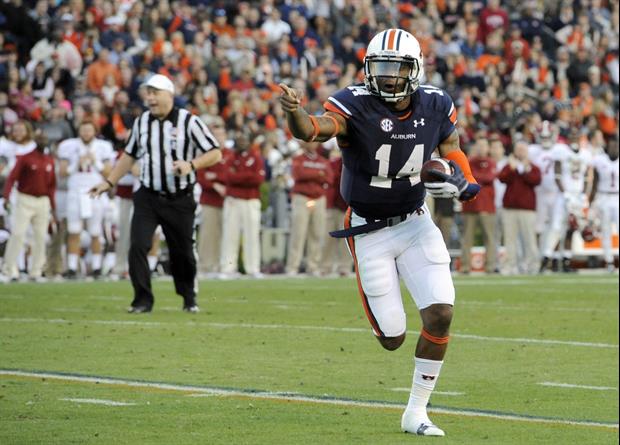 Shanna Lockwood-USA TODAY Sports
According to
ESPN
, Auburn head coach Gus Malzhan said that quarterback Nick Marshall will not start Week 1 against Arkansas. Marshall was cited by police for possession of marijuana last month.
quote:




---

Malzahn declined to say just how long Marshall would sit against Arkansas.

"I'm not ready to say that yet," he said.

Malzahn said that the inability to start is "part of the punishment."

"The rest is between us," he added.

---
Malzahn also said that cornerback Jonathon Mincy will not start Week 1. Mincy was arrested and charged with second-degree marijuana possession in late June.
quote:




---

"I will say this: Nick Marshall is still our quarterback and Jonathon Mincy is still our cornerback," Malzahn said.

---
With Marshall out, Jeremy Johnson, a 6-foot-5 sophomore from Montgomery, Alabama will get the start at QB. He threw for 422 yards, six touchdowns and two interceptions in six games last season.
Related:
Popular Stories