RebelVol
Washington Fan
Mississippi
Member since Aug 2016
3208 posts

Eli's #10 being retired
Posted by RebelVol
on 6/22/20 at 1:58 pm
3
0
Twitter video announcement
Shoutout to the goat. Weird not seeing a 10 out there anymore, but more than deserved and definitely time.
Honorable mention to a couple of more recent studs to wear 10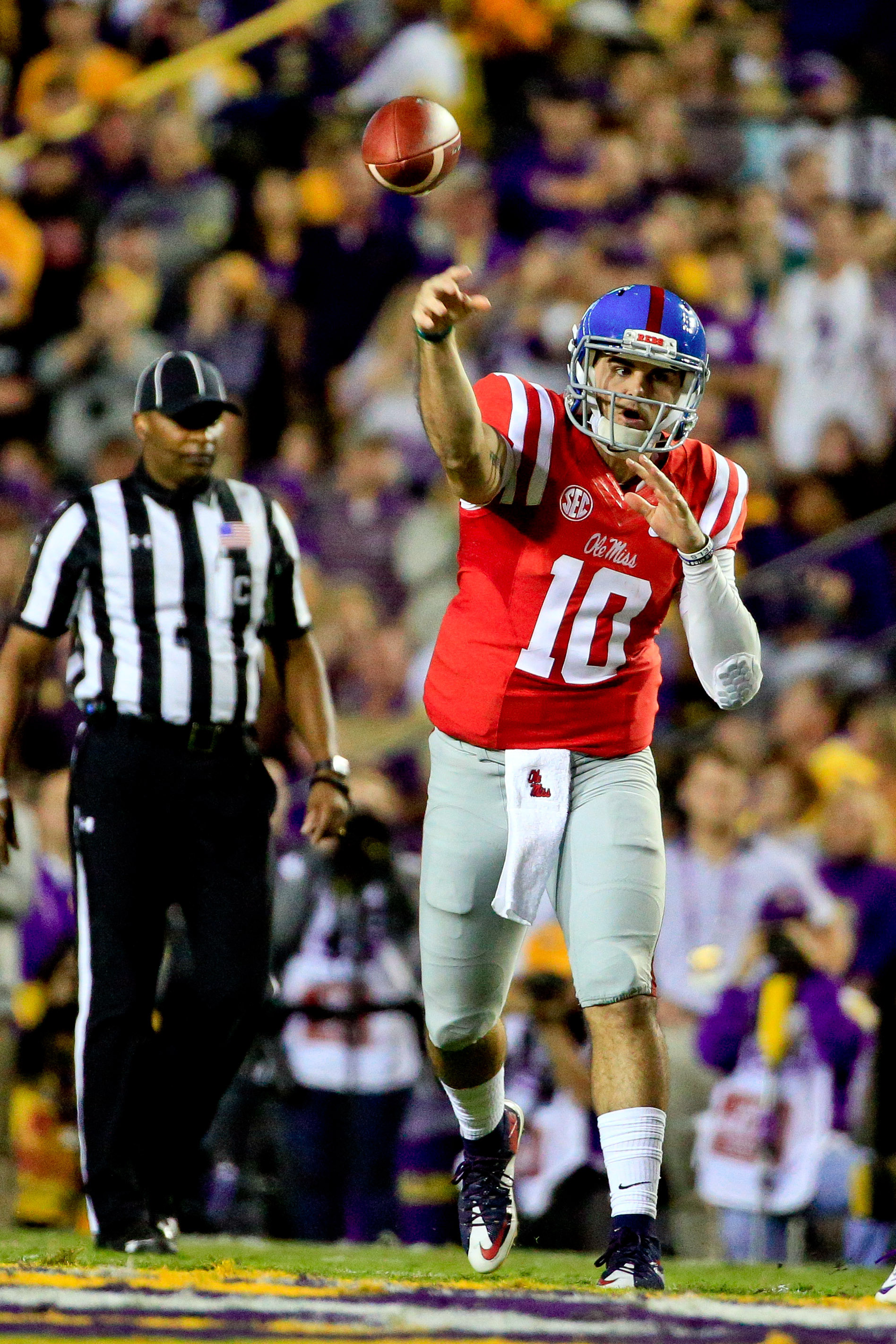 This post was edited on 6/22 at 2:03 pm
UMRealist
Ole Miss Fan
Member since Feb 2013
33918 posts

Henry Jones Jr
Ole Miss Fan
Member since Jun 2011
56303 posts

Online

re: Eli's #10 being retired
Posted by Henry Jones Jr
on 6/22/20 at 2:40 pm to UMRealist
Probably wanted to wait until he retired.

I wish they would have done it during a more winnable game but I guess they wanted to do it when they would have as many fans as possible.
RebelTheBear
Ole Miss Fan
Saban's spare bedroom
Member since Aug 2016
2561 posts

re: Eli's #10 being retired
Posted by RebelTheBear
on 6/23/20 at 12:38 pm to RebelVol
Well deserved, he's the best QB in our school's history and one of the best players we've ever had. Now Arch Manning can look up and see his grandfather's and uncle's numbers, along with a spot for his (I hope).
DMagic
Ole Miss Fan
#ChowderPosse
Member since Aug 2010
41914 posts

Back to top
Follow SECRant for SEC Football News