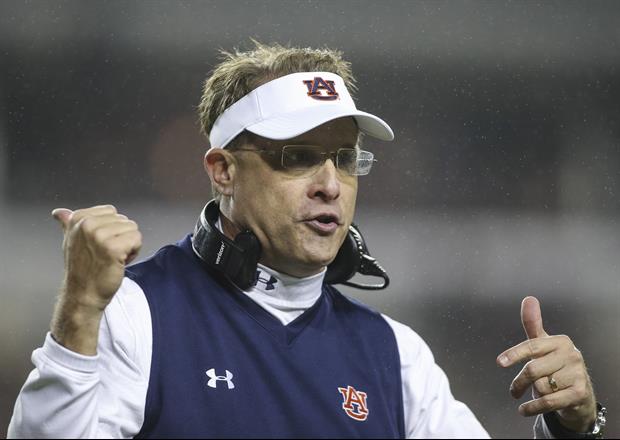 Troy Taormina-USA TODAY Sports
Auburn head football coach Gus Malzahn reportedly received a contract extension Monday that will keep him at the University until 2020. Per
AL.com:

quote:




---

Under the terms of the new agreement, which was signed on April 1, Malzahn will make $4.725 million per year through Dec. 31, 2020.

His previous deal was through Dec. 31, 2019 and had Malzahn earning $4.35 million in 2016, with an increase of $250,000 per year. In 2016 and 2017, Malzahn will earn a combined $500,000 more than he would have under his previous amended contract, but he will earn a combined $500,000 less in 2018 and 2019, making the only difference on paper the additional year in 2020.

---
Malzahn was the head coach at Arkansas State before his was hired by Auburn in 2013 to replace former head coach Gene Chizik.
Popular Stories