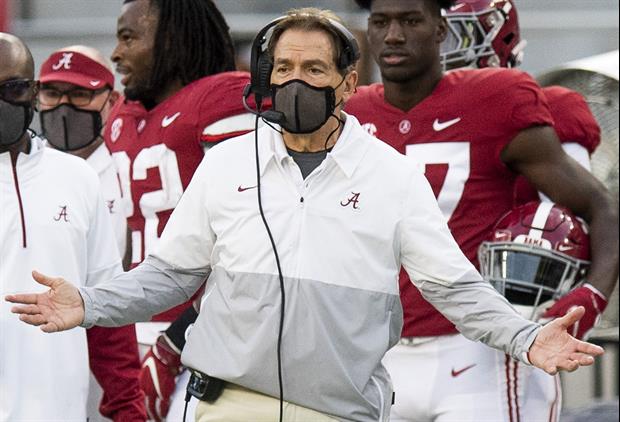 © The Montgomery Advertiser-USA TODAY Sports
Alabama head coach Nick Saban will be forced to sit out today's Iron Bowl matchup against Auburn due to testing positive for COVID-19 earlier this week. While on ESPN's College GameDay this morning, he discussed the one thing his Crimson Tide team will be missing from a head coaching standpoint today. Per Saturday Down South...
quote:




---

"I think they only thing they're going to be missing is there are certain circumstances that come up during a game that sometimes you have to make a decision on as a head coach," Saban said, "whether it's to go for it on fourth down or personnel decisions, that you're just not going to be there to make. But, I do think that we have some very capable assistants to be able to handle those situations."

---
Sounds like a lot pressure, Steve Sarkisian.
(The Spun)
Related:
Popular Stories