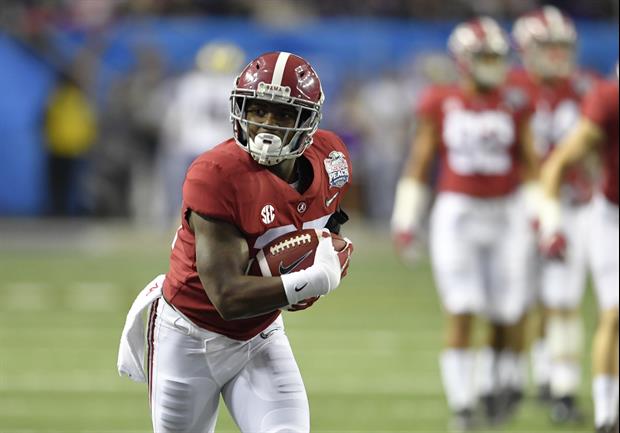 Dale Zanine-USA TODAY Sports
Alabama redshirt sophomore running back Derrick Gore will be transferring to another school and will have two years of remaining eligibility.
He had 18 carries for 93 yards and a touchdown this past season.
The former walk-on from Syracuse, N.Y. announced his decision with this Instagram post.
quote:




---

gore_315: These past two years have been nothing short of magical. It's difficult to come up with the words to describe this journey here at The University of Alabama. At this time I've chosen to explore the option of joining another program for my final 2 years of eligibility. To be clear, I want to give a special thanks to Coach Saban and Coach Burns for giving this kid from NY a shot, I'm forever grateful. So in closing I leave you with, Roll Tide!

---
Related:
Popular Stories