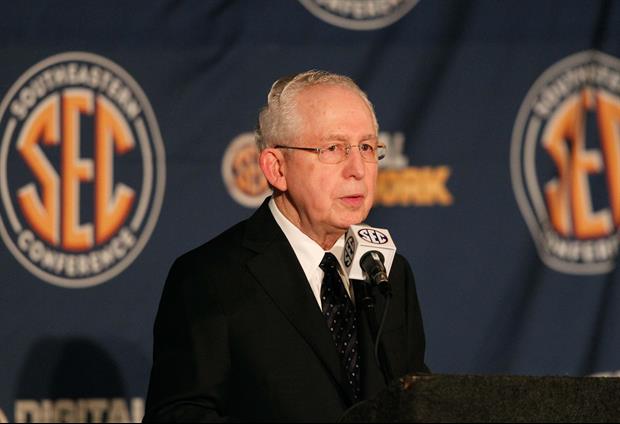 Marvin Gentry-USA TODAY Sports
Mike Slive officially announced Friday that he will be stepping down as commissioner of the SEC on June 1st. Previsouly, Slive was expected to retire on August 1st.
New SEC commissioner Greg Sankey will take over on Monday.
Doesn't sound like Slive is interested in joining the College Football Playoff committee.
Popular Stories