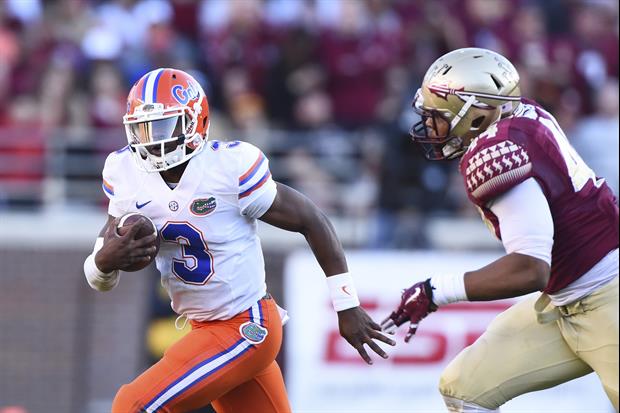 Tommy Gilligan-USA TODAY Sports
True freshman Florida quarterback Treon Harris was issued a citation Tuesday charging him with a second-degree misdemeanor. Per
CBSSports.com:
quote:




---

According to police and court records, Harris was charged with operating a motor vehicle without a license, and has never previously had a license.

Harris attorney Huntley Johnson said that Harris was in the process of acquiring his license, and would be pleading not guilty to the charge. Johnson said he expected the charge to be dismissed. Harris's arraignment is set for Jan. 15.

---
Harris threw for seven touchdowns, three interceptions, and a nine-yard average in 100 attempts this season.
Related:
Popular Stories