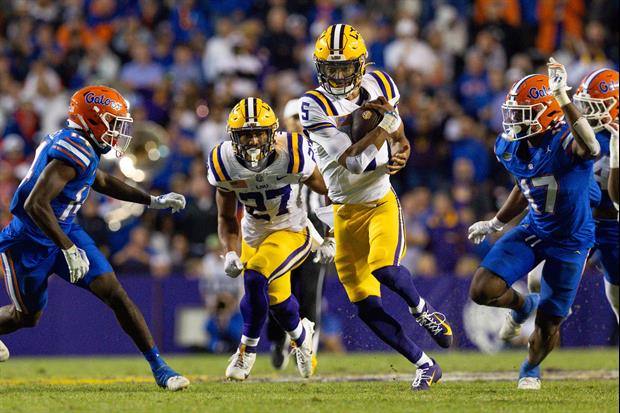 Stephen Lew-USA TODAY Sports
Here are the SEC Players of the Week for Week 11:

Offensive Player of the Week
JAYDEN DANIELS LSU
QB • Sr. San Bernardino, Calif.

Defensive Player of the Week
JALEN MCLEOD AUBURN
LB • Jr. Washington, D.C.

Special Teams Player of the Week
KEIONTE SCOTT AUBURN
PR • Jr. San Diego, Calif.

Offensive Lineman of the Week
CHARLES TURNER LSU
C • 5Y Sr. Canton, Ohio

Defensive Lineman of the Week
DARIUS ROBINSON MISSOURI
DL • Gr. Southfield, Mich.

Freshman of the Week
C.J. ALLEN GEORGIA
ILB • Fr. Barnesville, Ga.
Related:
Popular Stories