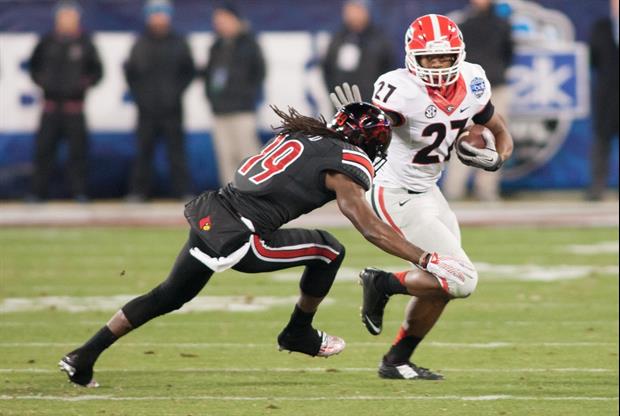 Jeremy Brevard-USA TODAY Sports
Per ESPN: When quarterback Hutson Mason went down with an injury in the second quarter, Georgia coach Mark Richt said the Bulldogs turned to plan B.
"Just give it to Nick," Richt said with a wide smile.
Freshman Nick Chubb took over from there, running for a career-high 266 yards and two touchdowns as No. 13 Georgia defeated 21st-ranked Louisville 37-14 in the Belk Bowl on Tuesday night.
Chubb's rushing total was second highest in school history, behind only Herschel Walker's 283 yards rushing against Vanderbilt in 1980.
Complete Recap
Box Score
Top Performers
Passing: K. Bolin (LOU) - 300 YDS, 1 TD, 2 INT
Rushing: N. Chubb (UGA) - 33 CAR, 266 YDS, 2 TD
Receiving: D. Parker (LOU) - 8 REC, 120 YDS
Related:
Popular Stories