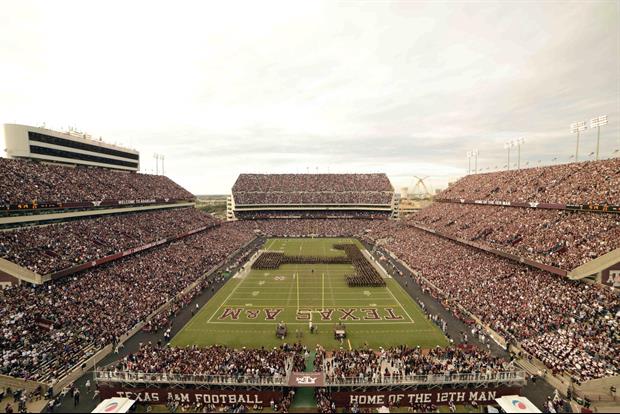 Thomas Campbell-USA TODAY Sports
According to the
Houston Chronicle
, the seats at Texas A&M's Kyle Field shifted during their November game against LSU due to the song "Sandstorm." Uh...what?
quote:




---

"It's very technical, but the particular frequency (of 'Sandstorm') was the issue," said Craig Kaufman, project manager for the architectural firm Populous, which designed A&M's rebuilt stadium.

In response, A&M reinforced the south end zone stands with additional steel, a process completed this week. The south seating area, which holds nearly 27,000, has been safe from the start, officials say.

---
The weight of fans jumping up and down didn't help things...
quote:




---

According to multiple accounts, the new south end zone slightly bounced from fans' rhythmic reaction to the song during a break in the on-field action.

The structure did indeed move a slight bit up and down (a matter of inches), Ray said, but within the safety parameters of the original design.

While Ray said he only heard from a couple of concerned fans via email, a post on the fan website TexAgs addressing concerns currently has more than 120,000 clicks - views A&M took into account. The result? Reinforcement, with the final bracing added Monday. Only some welding remains.

---
(Per LostLettermen)
Related:
Popular Stories