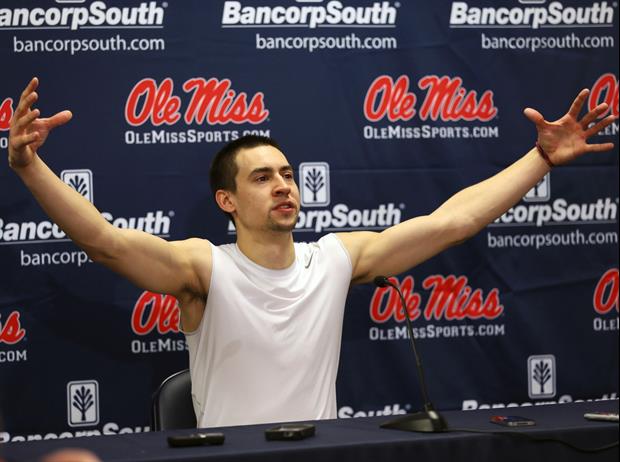 Spruce Derden-USA TODAY Sports
Marshall Henderson was quite the unique player when he played ball at Ole Miss. Henderson was an awesome scorer for the Rebels, but he had a history of drug and alcohol problems. During the summer of 2013 he was caught with possession of marijuana and cocaine. Shortly after, the team suspended him. Henderson now plays for Baghdad-based Nift Al-Janoub in the Iraqi Super League. That's where Yahoo! Sports caught up with him...
quote:




---

"It's not as bad as people make it seem back home," Henderson told Yahoo Sports in a Skype audio interview last week. "We just chill in the hotel. We don't go anywhere. We could go places and it would be safe. We wouldn't be worried about getting captured or anything. It's definitely better than I would've expected."

"As a kid you dream that something like that would happen," Henderson said. "But to actually be in it was definitely mind-blowing, especially at a place like Ole Miss, where, if you're an athlete, and you're something on a national level, there is love coming from all over the place. I was able to make contacts in the NBA and even rappers made comments where I was like, 'That's cool.' "

"I was talking to the Americans [on Al Shurtah] and they had to switch hotels because a car bomb went off and blew up half of their hotel," Henderson said. "They showed me pictures. It was crazy that they were telling me the story so calm. That would have freaked me out a little bit. The picture the guy showed me, the room right across from his room was destroyed."

---
You can read the article in its entirety
here
. Here's a reminder of his skills...
Popular Stories