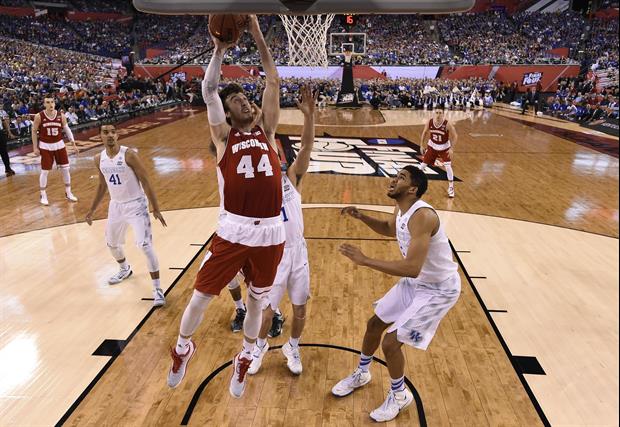 Pool Photo-USA TODAY Sports
INDIANAPOLIS -- Kentucky's undefeated season is over, courtesy of Frank Kaminsky and Wisconsin -- 71-64 winners over the Wildcats on Saturday in the Final Four.
The Badgers scored eight straight points late to take a four-point lead with 1:06 left, and Kentucky couldn't overcome the deficit this time.
Complete Recap
Box Score
No. 1 Wisconsin will play No. 1 Duke Monday night in the Championship game.
Popular Stories