MagillaGuerilla
Marshall Fan
Nick Fairley Fan Club, Founder
Member since Nov 2009
34227 posts

quote:




---

Maybe because your post was to get a response?

On this website it's generally a pretty good bet that a guy trolling Alabama fans will be a LSU fan. In the case that you are a fan of another team, then I'd note that Alabama has more 5 star committed recruits than any team not Ohio State.


---
I'd like to take this bet.
quote:




---

That's great? I didn't bring up LSU, so not sure why you are?

---
I'm as gump as they come. I actually used your reference of passing Rutgers in the rankings when texting my bestfriend this news. It was in fact funny and also true, win-win in my book.
Goombaw
Alabama Fan
Kentucky
Member since Jan 2013
2422 posts

TidalSurge1
Alabama Fan
Ft Walton Beach
Member since Sep 2016
24702 posts

Online

re: Devonta Smith to Alabama
Posted by TidalSurge1
on 6/30/20 at 4:51 pm to Dawgsontop34
quote:




---

This is not a name I want to hear at Alabama any more to be completely honest

---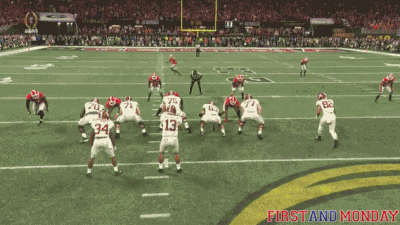 Back to top
Follow SECRant for SEC Football News