CISO
Texas Fan
ATX
Member since Nov 2021
137 posts

re: Once UT and OU enter the SEC does A$M…..
Posted by CISO
on 11/25/22 at 1:53 am to LSU_connoisseur
quote:




---

Then do us a favor go the big 10. To compare the big 10 to the SEC is laughable. See you dumb frick shorthorn, they are both athletic conferences and in football nobody is in the same stratosphere as the SEC. fricking idiot. This was meant as an insult to A$M and the big 10 and only an imbecile would get confused.

---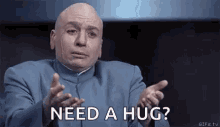 BigOrangeKen
Tennessee Fan
Union City
Member since Oct 2015
780 posts

Posted by BigOrangeKen
on 11/25/22 at 3:03 am to LSU_connoisseur
I don't see all the hate for ATM myself I understand that we don't play them every year..

I think it will be good for our conference having both UTx and ATM in.

Will be some great ball games.. just hopefully aTm can keep their money in the wallet and not blow the wad on a unproven coach that they can't afford to fire.

Who knows maybe next year they will be really good
Ain't nobody going anywhere baws
Ag Zwin
Texas A&M Fan
Member since Mar 2016
17933 posts

Online

Posted by Ag Zwin
on 11/25/22 at 4:00 am to LSU_connoisseur
Jeez. How many of these threads do we need? It's the same stupid hypothetical over and over.
I'm all for trash talk, and we've given plenty of ammo for it this year. This crap is just childish, though.
This post was edited on 11/25 at 4:01 am
Back to top