cajunbama
Alabama Fan
Metairie
Member since Jan 2007
28926 posts

GeauxTigers247
LSU Fan
Member since Oct 2019
1440 posts

re: Happy Thanksgiving to everyone
Posted by GeauxTigers247
on 11/24/22 at 12:07 pm to TimeOutdoors
quote:




---

TimeOutdoors

---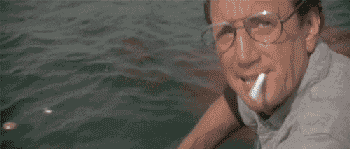 TimeOutdoors
Mississippi St. Fan
AK
Member since Sep 2014
10653 posts

re: Happy Thanksgiving to everyone
Posted by TimeOutdoors
on 11/24/22 at 12:10 pm to GeauxTigers247
Thank you. What site are you using? Tried Tenor and Giphy. Tried posting several different ways but it wouldn't show in the preview.
GeauxTigers247
LSU Fan
Member since Oct 2019
1440 posts

re: Happy Thanksgiving to everyone
Posted by GeauxTigers247
on 11/24/22 at 12:11 pm to TimeOutdoors
I use the GIPHY app on my phone.
Back to top
Follow SECRant for SEC Football News