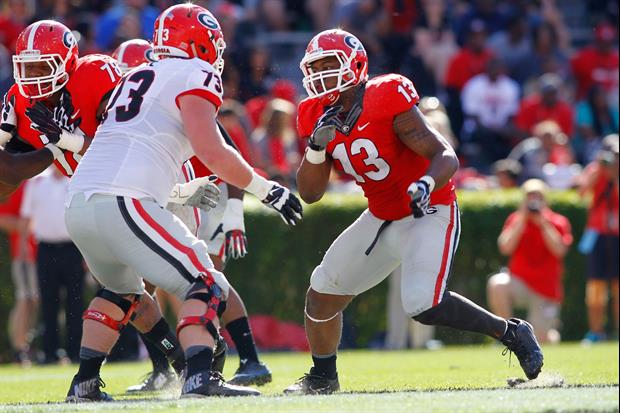 Brett Davis-USA TODAY Sports
Georgia sophomore defensive lineman Jonathan Ledbetter was arrested early Sunday morning on misdemeanor charges of driving under the influence and underage alcohol possession. Per
ESPN:
quote:




---

Ledbetter, 18, was released from jail Sunday morning on a $2,000 bond -- $1,500 for the DUI charge and $500 for the underage possession charge -- following his booking by Athens-Clarke County police.

"First I want to apologize to my family, my teammates and coaches, the University and the Bulldog Nation," said Ledbetter in a statement released Monday. "I have a problem and have received an incredible amount of support and treatment through the Athletic Department for the problem. For that I am thankful. I ask for everyone's support as I continue to receive additional treatment for this disease and work toward a healthy life."

---
This is the second off-the-field incident for Ledbetter this year as he was arrested on a pair of alcohol-related misdemeanors
back in March.
Popular Stories