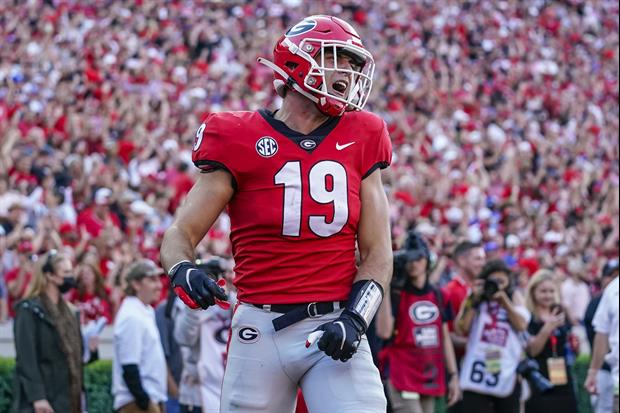 Dale Zanine-USA TODAY Sports
There has been some chatter over the last two weeks as to whether Georgia star tight end Brock Bowers should be in the Heisman Trophy conversation.
Bowers, a junior from Napa, Calif., has caught 37 passes this season for 545 yards and four touchdowns.
While talking about the Bulldogs win over Kentucky last week, CBS Sports analyst Randy Cross said he thinks Bowers "should be in the Heisman talk."
What do you think?
Popular Stories