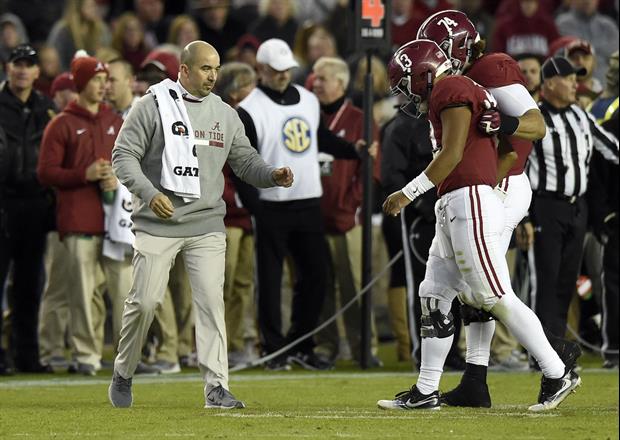 John David Mercer-USA TODAY Sports
Alabama head coach Nick Saban said Monday that he has no plans to rest starting quarterback Tua Tagovailoa in Saturday's game vs. the Citadel.
Tagovailoa has been dealing with a minor knee injury this season and left the Mississippi State game last Saturday because of it. Per
ESPN:
quote:




---

Saban was asked Monday if he would consider sitting Tagovailoa for the game to allow him to rest the knee.

"No. Why would we do that?" Saban said. "I mean, to say this was not an important game or he doesn't need to play? I think we need to do a better job of the people playing around him, doing what they're supposed to do so he doesn't get hit. And he needs to do a better job of stepping up in the pocket and getting rid of the ball, which he had several opportunities to do.

---
Backup quarterback Jalen Hurts is day-to-day after having a minor ankle procedure during Alabama's bye week. Third-string quarterback Mac Jones replaced Tagovailoa in the fourth quarter vs. the Bulldogs.
Related:
Popular Stories