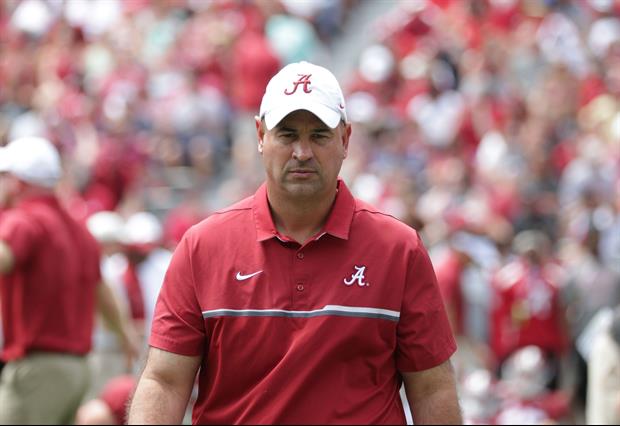 Marvin Gentry-USA TODAY Sports
The Tennessee coaching search drama has finally come to an end.
The Volunteers officially announced that they have hired Alabama defensive coordinator Jeremy Pruitt on Thursday. Per
UTSports.com:
[quote]University of Tennessee, Knoxville Chancellor Beverly Davenport and Director of Athletics Phillip Fulmer will hold a press conference Thursday at 6:05 p.m. ET in the Peyton Manning Locker Room to introduce Jeremy Pruitt as Tennessee's next head football coach.
The press conference will be streamed live on UTsports.com and can be heard throughout the state on the Vol Radio Network.
"Six days ago, I mentioned several attributes that I sought to find in the next leader of our football program, and Coach Pruitt meets all criteria" Fulmer said. "I'm certain he appreciates the unique opportunity to lead a program of Tennessee's caliber. He's driven to win at the highest level. He will honor our university's values, operate with integrity and be a role model for our student-athletes.
"I know Coach Pruitt will hit the ground running and go to work restoring our program to a championship level."[/quote
Popular Stories