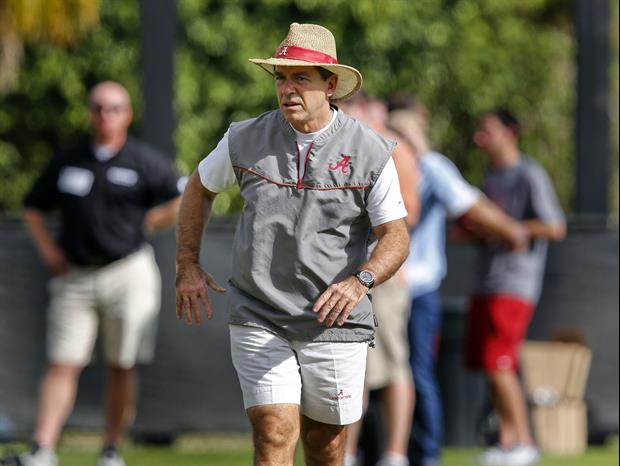 Robert Mayer-USA TODAY Sports
According to Paul Finebaum's upcoming book "My Conference Can Beat Your Conference: Why the SEC Still Rules College Football," Texas offered Nick Saban $100 million-plus to leave Alabama. Per
AL.com:
quote:




---

According to an advance copy of the book obtained by AL.com, Longhorn boosters were willing to offer Saban a signing bonus worth up to $15 million and a $100 million-plus salary package.

"Texas was dead serious about trying to money-whip Saban," Finebaum and Wojchiechowski write. "Depending on whom you talk to -- Bama big hitters or Texas big hitters -- the Longhorns were prepared to give Saban somewhere between a $12 and $15 million signing bonus and a salary package worth $100 million (plus performances)."

---
Saban singed a new contract with Alabama back in December will pay him $6.9 million a year plus performance incentives. The contract runs through Jan. 31, 2022.
Paul Finebaum's book comes out August 5th.
Related:
Popular Stories