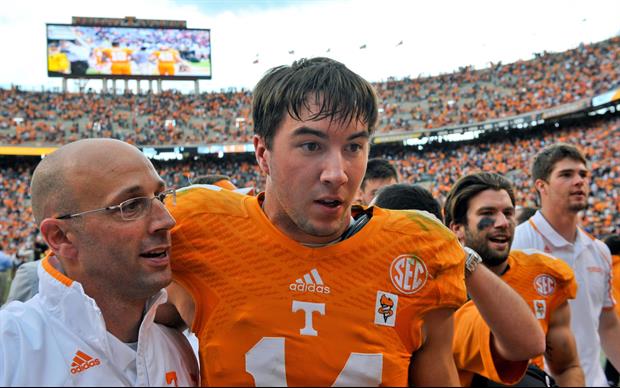 Jim Brown-USA TODAY Sports
Update:
Original:
Tennessee offensive coordinator Mike Bajakian is "leaving Tennessee to pursue other coaching opportunities" according to Fox Sports' Bruce Feldman.
One potential landing spot for Bajakian could be Central Michigan, where head coach Dan Enos
left on Thursday to become the offensive coordinator at Arkansas.
Bajakian spent 5 years as an assistant with the Chippewas.
Related:
Popular Stories