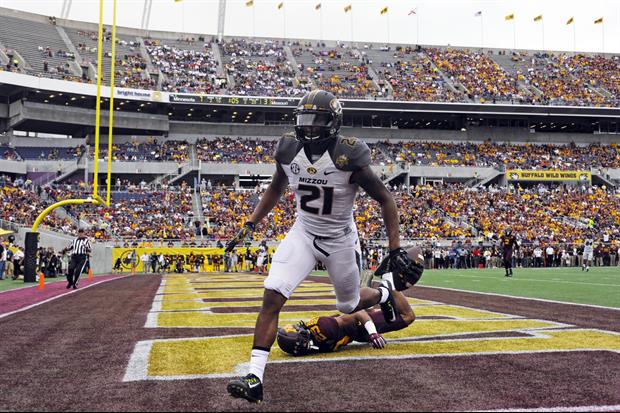 David Manning-USA TODAY Sports
Per ESPN: Marcus Murphy ran for 159 yards, Russell Hansbrough added 114 yards and a touchdown and No. 16 Missouri beat Minnesota 33-17 on Thursday in the Citrus Bowl.
Missouri (11-3) won its third straight bowl game to reach 11 victories for the fourth time in school history.
Minnesota (8-5) trailed 19-17 entering the fourth quarter, but Missouri pulled away on Hansbrough's 78-yard touchdown run and Maty Mauk's 7-yard scoring pass to Bud Sasser.
Complete Recap
Box Score
Top Performers:
Passing: M. Leidner (MINN) - 258 YDS, 1 TD
Rushing: M. Murphy (MIZZ) - 12 CAR, 157 YDS
Receiving: B. Sasser (MIZZ) - 7 REC, 68 YDS, 2 TD
Related:
Popular Stories