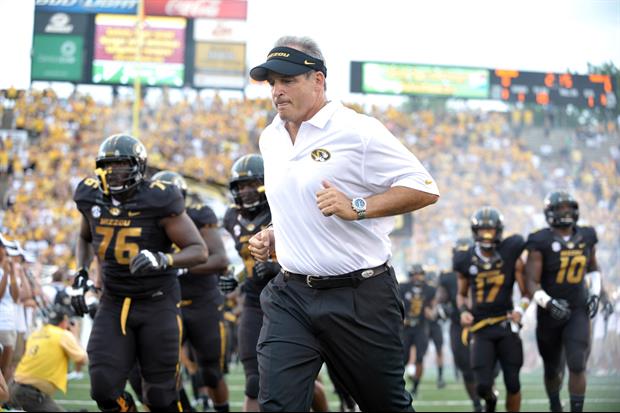 Denny Medley-USA TODAY Sports
Earlier this week, news broke that Missouri standout wide receiver Dorial Green-Beckham has
been suspended indefinitely
by the team. On Tuesday after practice head coach Gary Pinkel commented on the situation. Here is what he had to say per
STLToday.com:
quote:




---

"I've been doing this for 14 years," he said. "I had a release yesterday. I've never discussed disciplinary issues in 14 years.

"Obviously, I have 126 players and I'm responsible for every one of them. I take that responsibility, just like I have with the three kids that I raised. Obviously, I'm disappointed. I'm frustrated. We run this program with integrity. We teach our players to be accountable, responsible people. When they make mistakes — they're going to make some mistakes — but when they're serious mistakes, obviously that stings. It stings me. It stings the players. It stings our fans. My job is to get that fixed. That's what I intend to do."

---
Green-Beckham caught 59 passes for 883 yards and 12 touchdowns last season.
Related:
Popular Stories