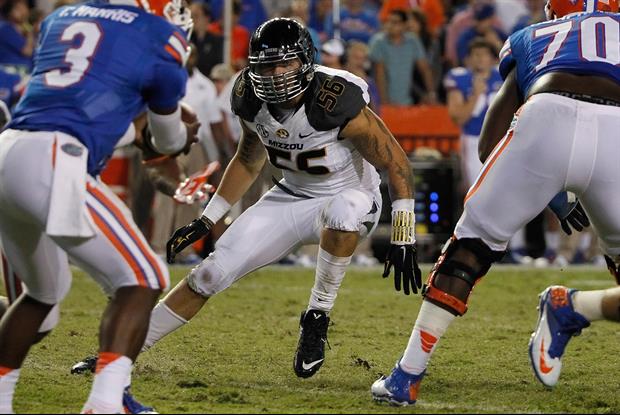 Kim Klement-USA TODAY Sports
Former Missouri defensive end Shane Ray, who is expected to be a top pick in this week's NFL Draft, was issued a misdemeanor citation for possession of marijuana early Monday in Missouri. Per
ESPN:
quote:




---

Ray was pulled over for speeding while driving westbound on Interstate 70 at 5:46 a.m., according to Missouri State Highway Patrol spokesman Cpl. Scott White. According to White, the officer detected the smell of fresh -- not burning -- marijuana and, after conducting a search, found a "personal amount" in one of the car's compartments.

White said Ray, who identified himself to the patrol officer as the Missouri football player, was cooperative and showed no signs of impairment. He was cited for misdemeanor possession of 35 grams or less of marijuana as well as failure to drive in the right lane of the highway. He also was issued a warning for speeding. Ray was not taken into custody; because he was not impaired, he was allow to drive from the scene.

---
Ray started all 14 games for the Tigers in 2014, registering 61 tackles and 14 sacks.
Related:
Popular Stories