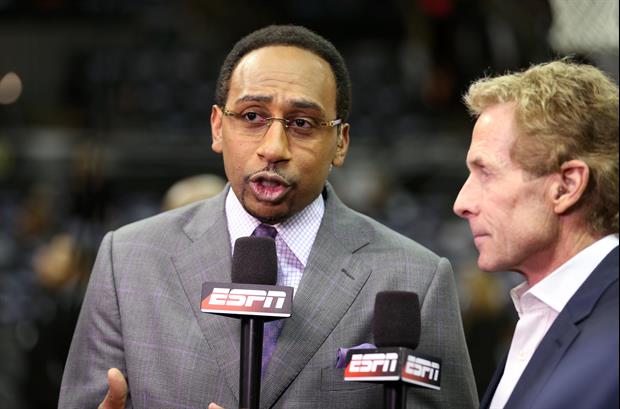 Soobum Im-USA TODAY Sports
Florida paid Stephen A. Smith $26,500 to speak to students for 45 minutes, 15 minutes of questions and answers, and a "reception for student leaders" on Wednesday night. Per The Independent Florida Alligator...
quote:




---

After an audience question about journalists being censored by networks, Smith spoke at length about his recent weeklong suspension by ESPN after his on-air comments about Ray Rice's domestic violence situation.

Smith said he chose his words poorly but did not think he deserved to be suspended after his comments.

"Under no circumstances should you put your hands on a woman," he said at the event.

"I don't believe I'm negative," Smith said. "I believe I'm real."

---
Whatever dude. Here's a look at his contract...
Image Link
Image Link
Image Link
Related:
Popular Stories