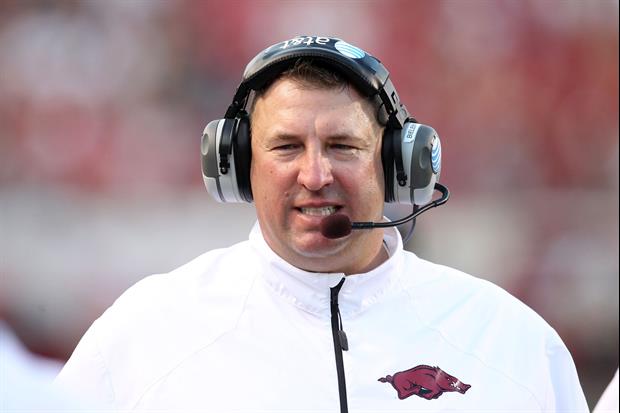 Nelson Chenault-USA TODAY Sports
It's very common practice for college football programs to post a list of their team's core goals and values within their facilities. Those lists have things like respect, studying for class and some programs like Ohio State and Texas, have "no guns/weapons" listed. Arkansas coach Bret Bielema finds this hilarious...
I think it's odd, but maybe some of this kids just need that kind of discipline and reminder to stay on track.
Related:
Popular Stories