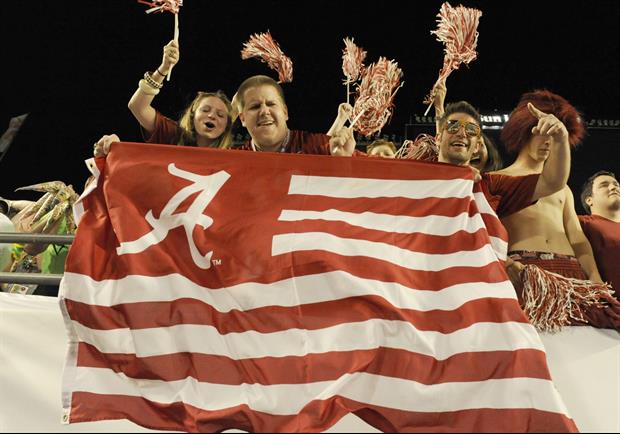 Eileen Blass-USA TODAY Sports
During homes games, Crimson Tide fans partake in singing along to Alabama's "Dixieland Delight," sometimes adding their own lyrics. For example, during last week's Iron Bowl, fans added the phrase "F*** Auburn" to the song. Wednesday morning, this email from an Alabama staffer started circulating and suggests that the school's AD, Bill Battle, might be banning the song from future events...
Image Link
Battle then issued this official statement...
quote:




---

"We regularly review all songs played at our athletic events. As part of that review, 'Dixieland Delight' will be discussed. It is always our goal to represent the University with class in every endeavor, and the behavior of our fans is an important element in that effort."

---
Stay tuned. Here's the actually song in question...
Related:
Popular Stories