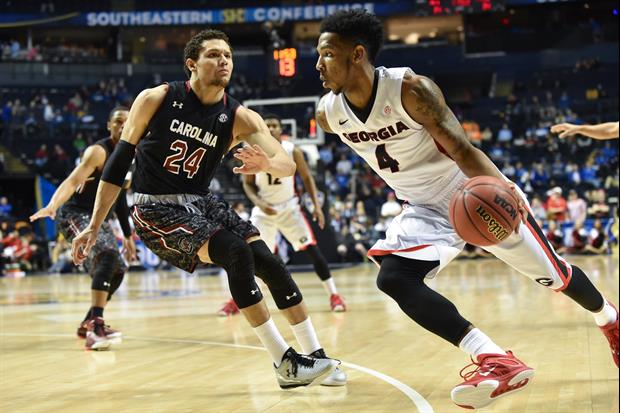 Don McPeak-USA TODAY Sports
Per ESPN: NASHVILLE, Tenn. -- The Georgia Bulldogs already had lost twice to South Carolina this season. They refused to add a third to that list.
Yante Maten scored six straight points down the stretch putting Georgia ahead to stay, and the third-seeded Bulldogs beat South Carolina 74-62 Friday night in the Southeastern Conference Tournament quarterfinals.
Complete Recap
Box Score
Top Performers:
South Carolina: D. Notice 20 Pts, 1 Reb
Georgia: Y. Maten 13 Pts, 10 Reb, 1 Ast, 2 Blk
(3) Georgia will play (2) Arkansas on Saturday.
Popular Stories