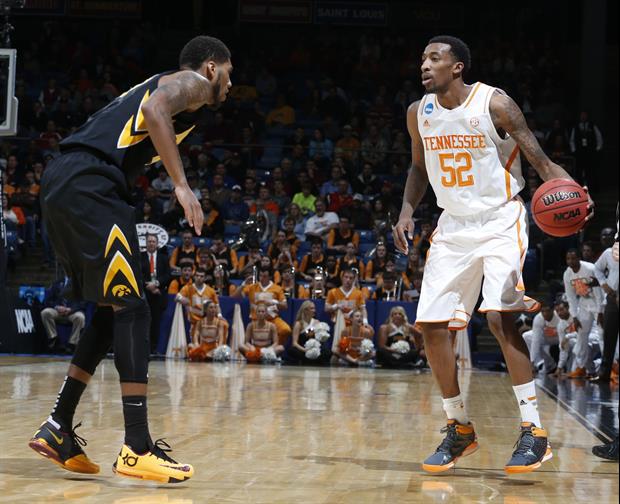 Brian Spurlock-USA TODAY Sports
DAYTON, Ohio -- With Jarnell Stokes using all of his 280 pounds to get an advantage inside, Tennessee pulled of the first last-minute comeback of the NCAA tournament.
Stokes dominated inside as the Volunteers finally caught up in the closing minutes of regulation, then opened overtime with a three-point play that set up a 78-65 victory over Iowa on Wednesday night, finishing off the First Four.
Complete Recap
Box Score
Top Performer:
Iowa: A. Woodbury 16 Pts, 8 Reb, 1 Ast
Tennessee: J. Stokes 18 Pts, 13 Reb
(11) Tennessee will face (6) UMass on Friday at 2:45ET (CBS).
Popular Stories