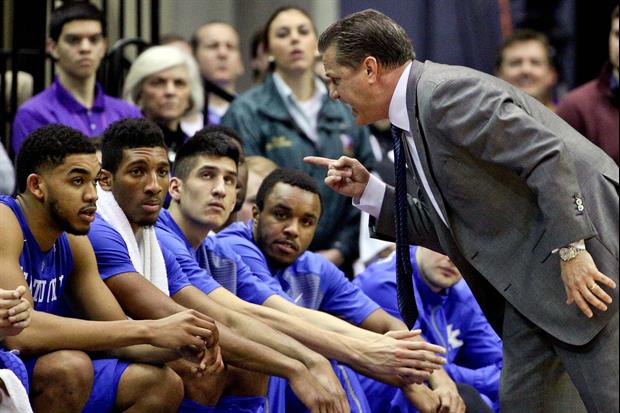 Derick E. Hingle-USA TODAY Sports
The Wildcats almost gave the game to LSU on Tuesday after Kentucky freshman Karl-Anthony Towns picked up a technical for hanging on the rim late in the game. After the game, head coach John Calipari was talking about the immaturity of Towns' play, when Towns photobombs him. Timing is everything....

[vine]OUEZTQmjvnQ[/vine]

That's amazing.
Popular Stories