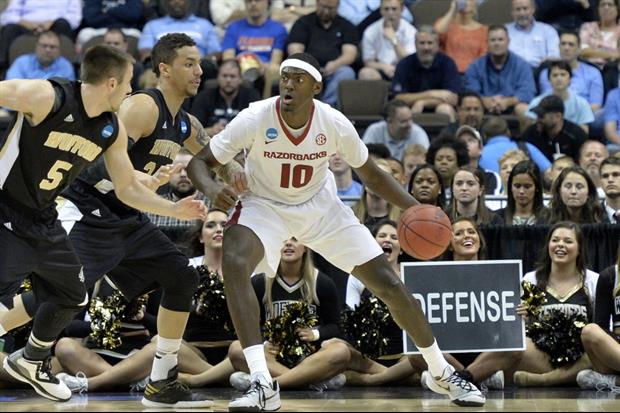 Tommy Gilligan-USA TODAY Sports
Arkansas sophomore power forward Boppy Portis announced via Twitter Tuesday that he will enter the 2015 NBA Draft. Here is what he had to say:
Portis averaged 17.5 points, 8.9 rebounds and shot 54 percent from the field during last season at Arkansas. The Hogs went 27-9 and lost to North Carolina in the 2nd round of the NCAA Tournament.
Popular Stories