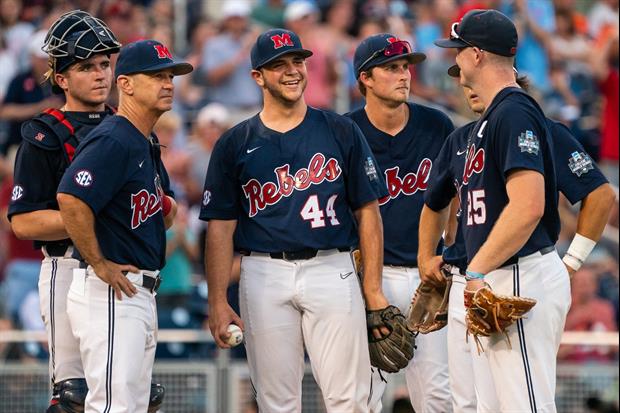 Dylan Widger-USA TODAY Sports
Per SEC Sports: Dylan DeLucia threw 10 strikeouts and allowed only four hits in 7.2 innings on the mound as the Rebels secured a 5-2 win over the Tigers in the opening round of the College World Series on Saturday evening at Charles Schwab Field.
Both teams recorded 13 strikeouts in the battle of the mound, but Ole Miss came out on top as Auburn gave up 11 hits and two walks.
Ole Miss strung together a few hits in the first to grab an early lead. Tim Elko started the quick two-out rally with a single to left center and advanced to third after a Kevin Graham double. Kemp Alderman followed suit with double, scoring both baserunners, 2-0.
Complete Recap
Box Score
Popular Stories