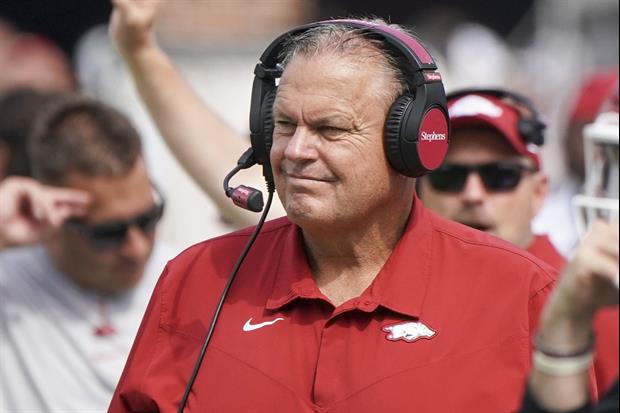 © Marvin Gentry-USA TODAY Sports
It's no secret that Arkansas is struggling this season.
The Razorbacks are 2-6, 0-5 SEC, and have lost six straight games.
After firing his offensive coordinator Dan Enos on Sunday, head coach Sam Pittman spoke with reporters on Monday and was asked about his job security. Per The
Spun:
quote:




---

"I'm real confident that we can get it back to what is respectable plus for the state of Arkansas, and to be honest with you, that's really all I'm worried about. I'm not worried about my job, I'm worried about the damn state of Arkansas and having them proud of our football team. And hell, I'm not right now and I know they ain't and I get it. But I'm the only one that can change it so we're gonna work like hell to get that done."

---
Any chance Pittman survives and makes it to next season?
Popular Stories