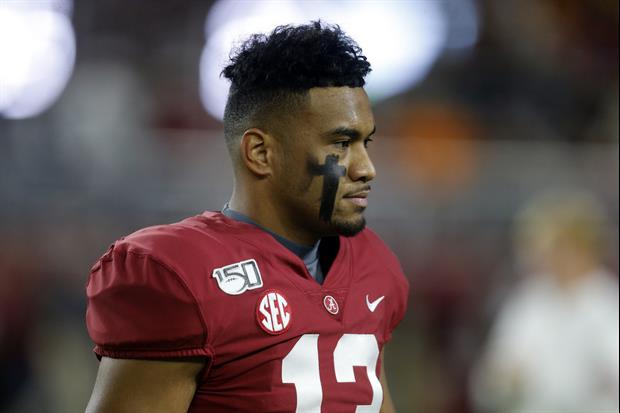 Butch Dill-USA TODAY Sports
Alabama announced Sunday that quarterback Tua Tagovailoa underwent surgery to repair a high ankle sprain that forced him to leave Saturday's game vs. Tennessee.
Tagovailoa will miss the Arkansas game next week but is expected to have a "full and speedy recovery."
The Crimson Tide have their bye week after the Arkansas game and then play LSU on November 9 in Tuscaloosa.
Related:
Popular Stories