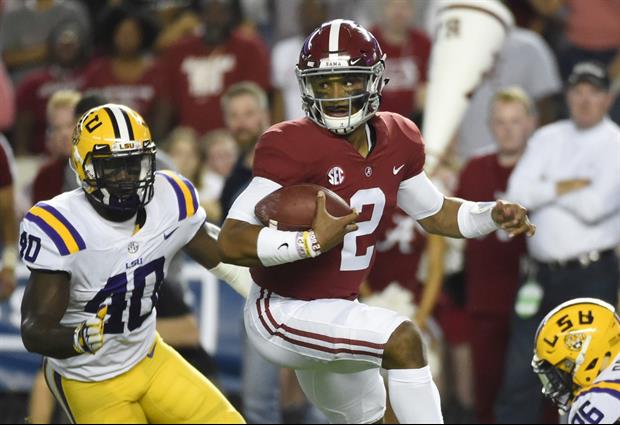 Adam Hagy-USA TODAY Sports
The College Football crew over at CBS Sports put in their picks for this Saturday's showdown between No. 1 Alabama and No. 3 LSU.
Rick Neuheisel, Aaron Taylor, and Randy Cross are all picking Alabama beat to LSU while Brian Jones picking the Tigers to pull off the upset.
Related:
Popular Stories