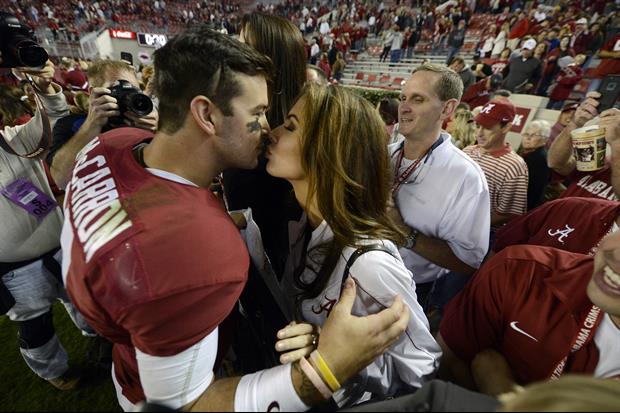 John David Mercer-USA TODAY Sports
Earlier it was
reported by John Middlekauff of 95.7 The GAME
that Alabama QB AJ McCarron isn't suiting up for this year's Senior Bowl because he believes he's going to be a top-20 pick...
quote:




---

John Middlekauff
@JohnMiddlekauff
My sources say AJ McCarron chose not to play in the Senior Bowl (not b/c of the inj) b/c he thinks he's a top 20 pick
12:10 PM - 17 Jan 2014

---
Well, McCarron has responded calling Middlekauff out while ripping Charles Barkley's golf swing...
quote:




---

AJ McCarron
@10AJMcCarron
John Middlekauff & his sources are about as good as Charles Barkleys golf swing!!! ???? sorry Charles! Still my boy haha #awfulreporters
2:01 PM - 17 Jan 2014

---
Weak.
Related:
Popular Stories