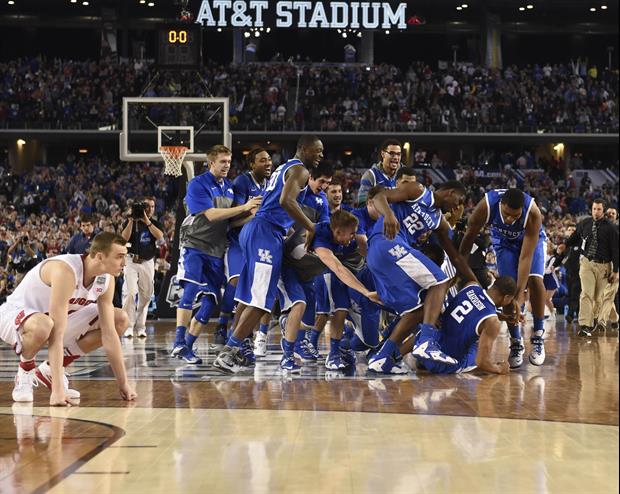 Bob Donnan-USA TODAY Sports
Per ESPN: ARLINGTON, Texas -- No, this was not an instant replay, though it certainly is turning into a highlight loop that Aaron Harrison and his Kentucky teammates could get used to watching.
Harrison took a pass from his twin brother, Andrew, spotted up from NBA range and watched the ball rattle in for the lead with 5.7 seconds left Saturday night to lift the Wildcats to a 74-73 victory over Wisconsin in the Final Four.
Complete Recap
Box Score
Kentucky will face UConn in the Championship game on Monday night.
Popular Stories